Cabo Velas, located in Playa Flamingo, in the Costa Rica's northern Pacific coast, is a private beach community composed of 5 boutique villas.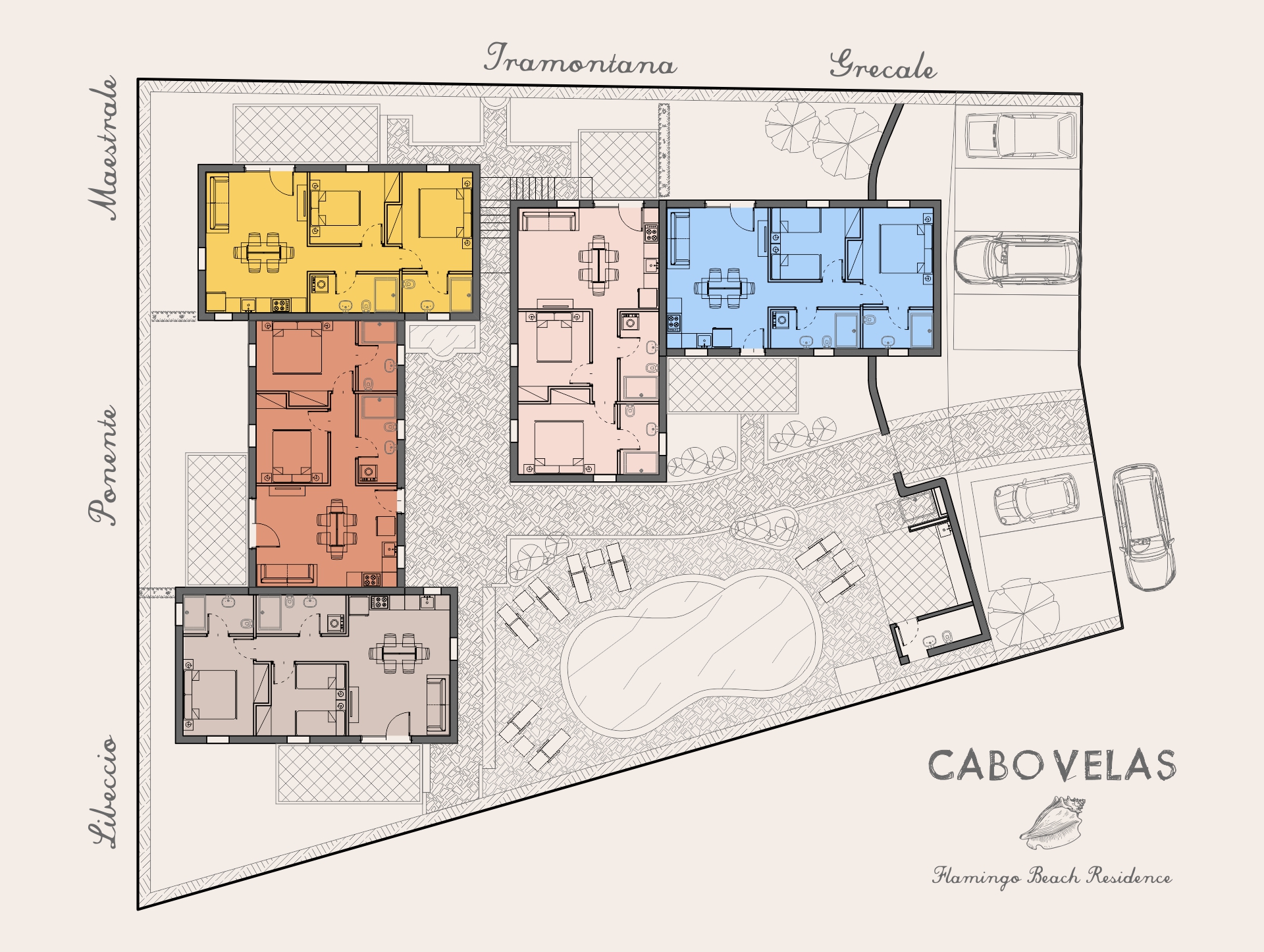 Cabo Velas is a private beach residential, with a unique design. The architecture of the complex it's inspired in the charme of the Mediterranean coastal villages. Its picturesque small square, narrow roads and terraces will be the relaxing backdrop of your stay in Flamingo Beach. Here, far from the city and the large tourist complexes, you will be able to regenerate, enjoying the pleasures of a vacation truly tailored to your desires. The Interior design details like the atmosphere and the façade colours are inspired by the Mediterranean winds and reflect the unique and cosy personality of the 5 boutique villas. Grecale, Tramontana, Maestrale, Ponente, Libeccio this is the name of the 5 beach homes. Each villa with its porch and private garden has 2 bedrooms and 2 full bathrooms. The communal area comprises a large 40 m2 pool, an ample solarium area, and a beautiful equipped outdoor-living area, with showers and a communal room, all surrounded by lush vegetation. Cabo Velas like all the Aroma Italiano green building projects reflects the concepts of Health, Durability, Savings as well as practical investments with a special focus for the well-being and living comfort.
Atmosphere and colors that inspire. Find your coastal villa in Cabo Velas. Choose yours!